Incorporate Haitian cuisine into your Holiday menu, and give your loved ones a taste of life in the tropics!
Bringing Haitian influence into your foods and drinks can be as simple as incorporating common Haitian ingredients into a common recipe:
Cut up ripe mangos and throw them into pre-prepared salsa, or make mango salsa.
Put a small amount of steamed okra into bread or cornbread stuffing.
Add thinly sliced avocados to your cheese and cracker appetizer.
Feeling more adventurous? Prepare these fantastic Haitian recipes. They are tré byen!
Pineapple Nog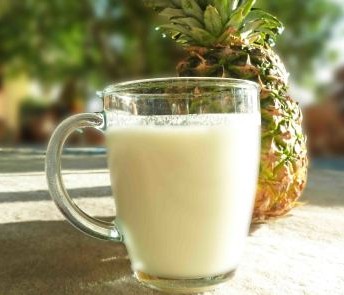 Ingredients
1 can pineapple, crushed
⅛ teaspoon nutmeg, plus additional for topping
½ cup coconut milk
1 cup milk
Combine all the ingredients in a blender and mix well.
Chill ingredients, add an additional can of pineapple, and blend with 1 cup ice for a frozen treat!
Top the drink with additional nutmeg.
Serves 4 to 6
Is your Holiday wish to make an impact in the lives of those in need? Explore our Holiday Giving options, and bless the world's poorest families for years to come.
Pain Patate
Haitian Bread Pudding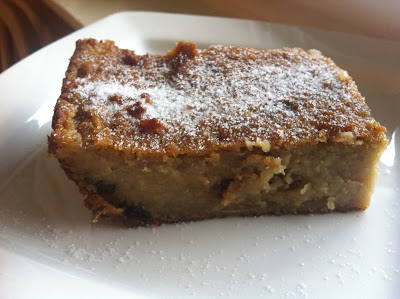 Ingredients
2 lbs white sweet potatoes/bonitas*
1 large banana, peeled and cut in one-inch pieces
1 cup brown sugar
1⁄2 cup seedless raisins or chopped dried figs
1 teaspoon grated gingerroot
1⁄4 teaspoon salt
12 ounces evaporated milk
1 teaspoon vanilla extract
1⁄2 teaspoon grated nutmeg
1 teaspoon ground cinnamon
rind of one lemon, grated
1 1⁄2 cups coconut milk
3 tablespoons butter, melted
*White sweet potatoes may be found at whole foods markets or farmer's markets. You may substitute with orange sweet potatoes, but the appearance of the baked pudding will be much darker.
Preheat oven to 375 degrees.
Grate sweet potatoes into mixing bowl and mash the banana into the sweet potatoes.
In a large pot over medium-high heat, mix in all ingredients, one at a time, until each ingredient is fully blended into the mix. Stir often.
After 15 minutes, or when mixture has darkened slightly, spread evenly into a 9×13 inch baking pan.
Bake for 75 minutes or until toothpick inserted into center comes out clean.
Let cool 10 minutes. Serve hot. For an added treat, top with whipped cream or rum syrup.
Makes 8 to 10 squares. (Serves 4 to 6)
A special thank you to the following sites for your recipe input and images!
http://www.foodbycountry.com/
http://cookingwithmadamesara.blogspot.com/
http://www.food.com/recipe/pain-patate-162237
http://www.food.com/recipe/frosty-pineapple-nog-458915