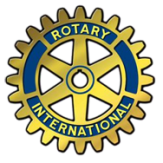 In 2013, Rotary International awarded Partners in Agriculture with a Global Grant of $63,000. Two years later that money continues to help the people of Haiti realize a better life. Thanks to these funds, we have been able to expand our Family Assistance Program, providing forty impoverished families with the resources necessary to increase income, combat hunger, and gain sustainable livelihoods.
Fostering Growth while Discouraging Dependence
Partners in Agriculture (PIA) started its Family Assistance Program in order to guide families towards self-sufficiency and encourage giving back to the Haitian community. The money given by Rotary International is helping PIA realize and extend these goals.
These funds have helped in two main areas:
$43,475 was allocated to the purchase of a 4WD vehicle; given the rough terrain and poor quality of roads in Haiti, a reliable vehicle is critical to the efficient operation of our farms and programs.

The remaining $19,525 is being used to supplement the growth of family gardens and animal husbandry activities, allowing for the purchase of seeds, saplings, tools, fertilizer, pesticides, goats, and compost.
Tangible Results and Future Plans
The Rotary Club's generous assistance has already had powerful effects in the Haitian community. Meat, milk, and income from selling goat offspring provide a major income boost to impoverished Haitian families. Initial seed distributions occurred in March and April of this year, and follow-up visits indicate that 98% of farm plots were well developed by June. It is exciting to consider the impact these contributions will have for years to come.
PIA isn't slowing down, either:
We are expanding our Family Assistance Program to incorporate other food and income-generating activities, such as beekeeping, aquaculture, rabbits and poultry.

Our first class of agronomy students recently graduated in August 2015, and we will be adding electrical and plumbing certifications to the construction program at our vocational school.
We are equipping the next generation of Haitians to rebuild their country and feed their families, working towards a day when the country will again be a prosperous and self-sufficient society.
Thank You
We want to thank Rotary International for making these incredible changes possible. It is a privilege to provide these services to the Haitian community and would not be possible without such generous aid. A big thanks also goes out to Rotary of Greenville and District 7750 for your advocacy.
About Rotary International
Rotary International started with the vision of one man–Paul P. Harris. He formed one of the world's first service organizations, the Rotary Club of Chicago, on February 23, 1905. Now, with clubs on six continents, Rotary works to solve some of the world's most challenging problems. Guided by the goal to create positive and lasting change around the world, Rotary focuses on causes such as promoting peace, fighting disease, and growing local economies. For more informaiton, visit www.rotary.org/en.