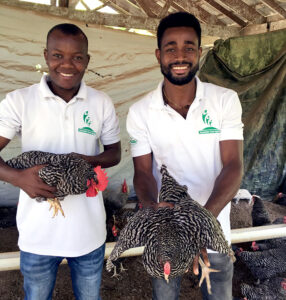 Coming back to Haiti is different every time- and this trip, once again different, and once again a shock to the system!
After an absence of ten months, the arrival in Port-au-Prince seemed to be even more chaotic than even twenty years ago, and as always to head up into the hills and the relative peace of the countryside was a relief.
Unbelievable as it may seem, Haiti has seen relatively low incidences of COVID 19, and even though people have been very careful and very particular about masks, sanitization and keeping a distance, they are going about their daily tasks. Schools are open again, and the street markets seem to be busy, perhaps with less to sell but still a source of revenue for the small farmers, and food to eat for a hungry populous.
Our "Welcome Home" was as warm and heartfelt as were our greetings to so many wonderful friends, and despite being limited in hugs was very meaningful to us all. It's good to be back!!
Our agenda is fully charged, and we will visit every program and production, which I am planning to write about separately as all together it will be far TOO MUCH even for me!
Coming down the big hill into Zanmi Agrikol territory, the sight of fully-developed plantain bananas planted last November looked incredible, with their huge bunches nearly ready for sale. Just over 1,700 "boots" were planted in two batches, one to be ready before the end of the year and the other before Easter of 2021. It is always amazing to me to think that these large and vigorous fruit "trees" are planted, grow, fruit and are harvested all in one year, and fruit only once.
CFFL, the campus and the wonderful staff, full of smiles, look incredible and are still functioning well after a long and painful gap of eight months. It is a great credit to the Zanmi Agrikol team which has hung in there during a very difficult time, and who are now trying very hard to put things back into our pre-COVID 19 form. Students are back in class and our third promotion is now preparing for their final exams at the end of December. They are all positive, motivated and anxious to try out their skills in the real world.
Each day will be a new discovery of the work we are doing, how far we have come and YES!! how far we still have to go, so I will leave you in great anticipation of what will come next, hoping that your excitement will be as great as is mine at the moment!
Picture is of Jerome and Jean Rene, two graduating students, and two of the hens who are part of their poultry project and who maybe helped in the delivery of our breakfast omelet this morning!!! By the way, they are two of the kids who are part of the many you are helping to send through school! THANKS!
Happy greetings from Haiti,
Gillaine