Dear Friends and Supporters,
Many of you know Partners In Agriculture, with your wonderful and continued support, operates three farms, a Family Security Program, and a cutting edge vocational school, CFFL. Several of you have written or called to ask me how things are going and what is happening after the fire that devastated our beautiful farm at Lachateau.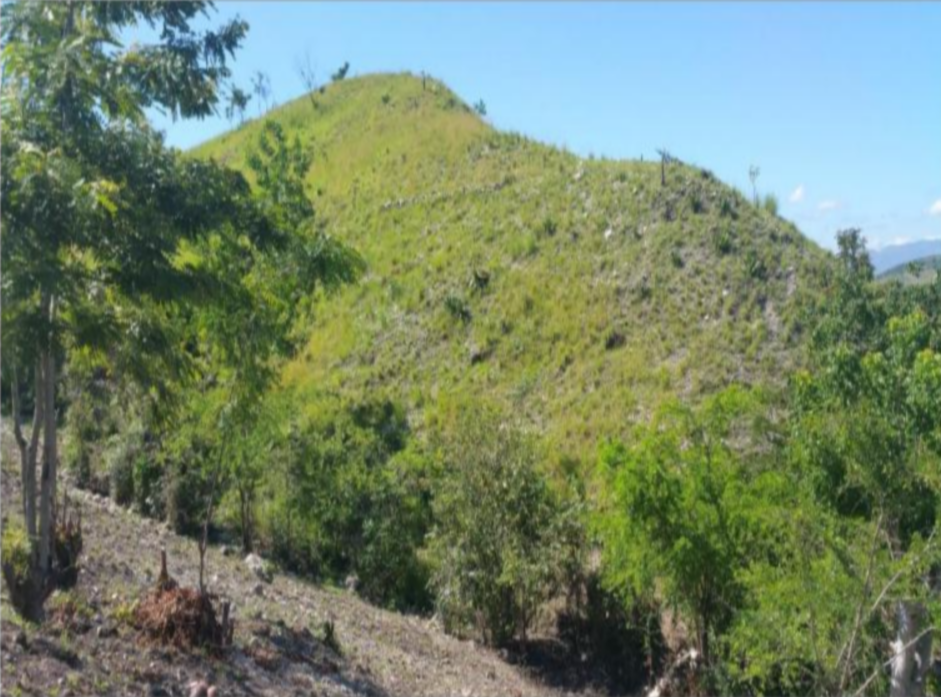 Today I had the real pleasure of returning to that beautiful farm at Lachateau, and to my joy and delight, and thanks at last to the rains that have come, it is now somewhat green again with grass growing over the blackened hills. Unfortunately the trees that were burnt appear just as black sticks amongst the tall grass, but we will begin to replace them in the next weeks. Peanuts have been sown over a lot of the hillside, have germinated and will eventually produce a small income for us! This transformation symbolizes the many determined and dedicated Haitians PIA works with and among. They are so resilient and determined that given a 'few drops of rain' they seem to be able to rise again even from some of the darkest, blackest moments.

The most important work we need to start now is to put into motion the plan that was devised to reduce or eliminate the risk of another fire sweeping across our lands. We will prepare and plant a wide fire break "belt" of crops such as potatoes, peanuts and bananas around the perimeter of the property, and these will act as a complete deterrent and stop any fire from spreading through the property or jumping the road to devastate it once again.
We need the rather small sum of $4,000 to do all this work, and cover the cost of material (plants) and labor. I am writing to those of you who have been so kind as to ask how to help, and who have been the life-savers of so many wonderful projects here in Haiti, to see if you feel moved, yet once again, to help us in this regard.
Contribution checks of any amount could be made out to Partners in Agriculture, with 'Lachateau fire' on the memo line and sent to 15 Sirrine Drive, Greenville, SC 29605. You can also donate through the website, or call Charles at (864) 901-5125 if any further information or help is needed.
With love, truly heartfelt thanks in advance (as they say here), and multiple blessing winging their way to you from Corporant,
Gillaine