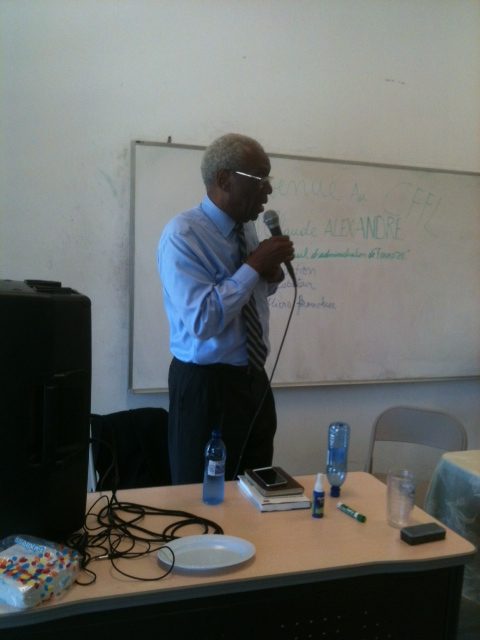 Today was a special day for the graduated students of CFFL. Mr. Claude Alexandre, the co-founder of Habitat for Humanity in Los Angeles, the business officer for the Haiti Development Group, and a board member board of Fonkoze — the largest micro finance institute in Haiti — challenged recent CFFL graduates to foster creativity, think outside the box, and harness entrepreneurial skills to effect change.
Alexandre hosted a valuable seminar for graduates on innovative entrepreneurship, incubator projects, and micro financing. As a well-known expert in social entrepreneurship, along with his extensive experience in non-profit enterprises, Alexandre is uniquely qualified to address the economic challenges facing the rural residents of the poverty stricken Central Plateau. Additionally, as a part-time resident of both Haiti and California, he knows first hand the importance of helping and empowering students to acquire needed job and business skills to break the cycle of endemic poverty.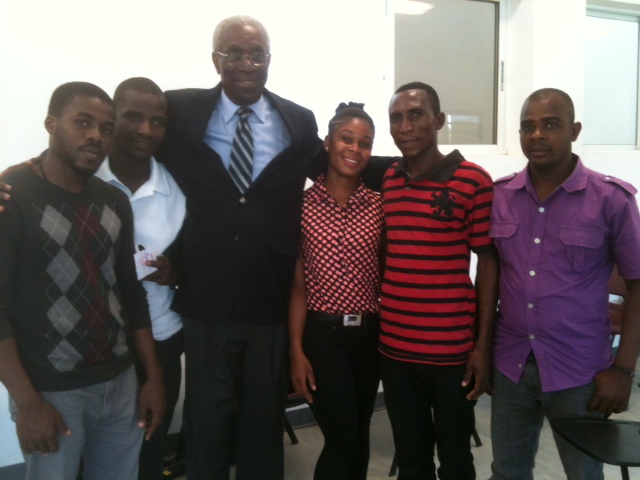 Alexandre explained the key elements of a progressive plan toward successful entrepreneurship, and different pathways to economic security. Graduates outlined current and future economic projects, asked questions, presented problems, and welcomed Alexandre 's critiques, suggestions and encouragement. Most importantly, he promised to put together a team of mentors and consultants to help our groups prepare viable projects, present them before a jury, and ultimately seek funding from financial institutions. The idea of innovation and incubator centers is very exciting and we are looking forward to following that idea further.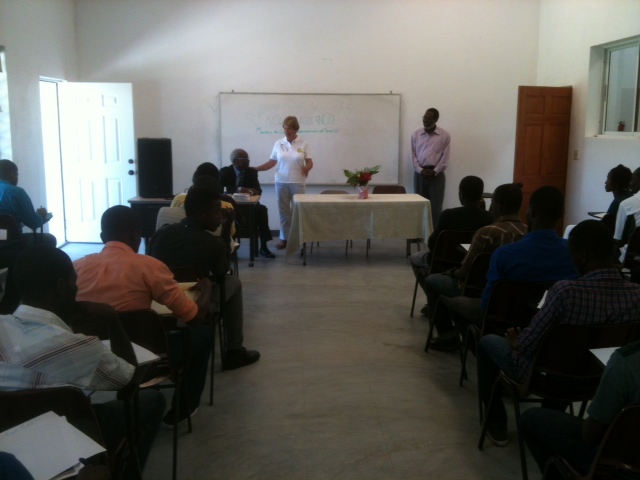 It was great to see our large conference room filled with familiar faces of CFFL's recent graduates in construction, woodworking, and agriculture, and to have the opportunity to hear their thoughts and hopes for future projects, along with enterprises already up and running. The 'grads' themselves were all happy to see one another again, visit, and catch up on post graduate experiences.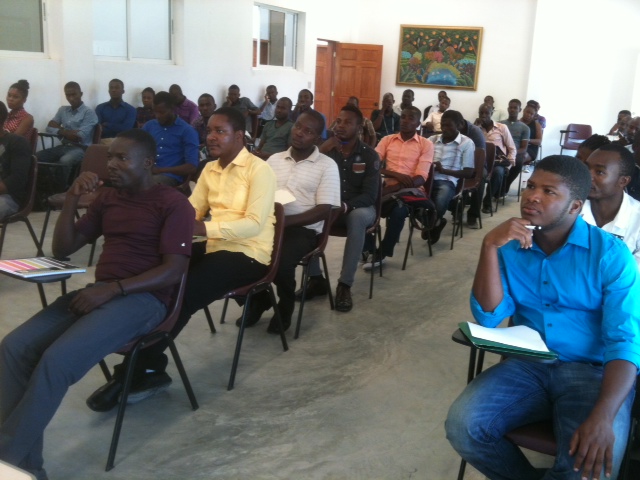 I personally felt very proud of the way each person stood up, introduced themselves and then presented their projects. It is great to see these young people starting to take their places in the real but very difficult world of business, particularly here in Haiti, and we are really grateful for the assistance promised by Claude Alexander to facilitate their progress towards success in the future.