Good to the Last Drop!
Sip, sip, sip —- AHHHHHHHHHH nothing like that delicious first cup of coffee every morning. Now, thanks to our own coffee beans from Bois Joli and Morne Michel – that morning cup of brew will taste even better!   That's right, our coffee beans will be sold with other gourmet coffee produced by farmers in Haiti as part of Singing Rooster products here in the United States!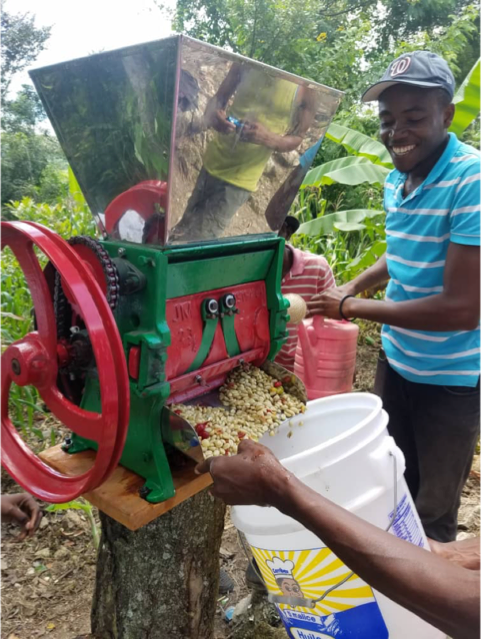 Sewnaee and Zanmi Agrikol are celebrating the first harvest of coffee beans after nearly 5 years of lovingly planting and tending seeds.  The multi-year process includes: feeding, measuring, pruning, planting trees to provide cover from the burning heat along with a great deal of encouragement and loving care! The farmers of Bois Joli and Morne Michel, together with the Zanmi Kafe group of Haitian employees, and the Sewanee and CFFL students are excitedly nearing the end of our first coffee harvest.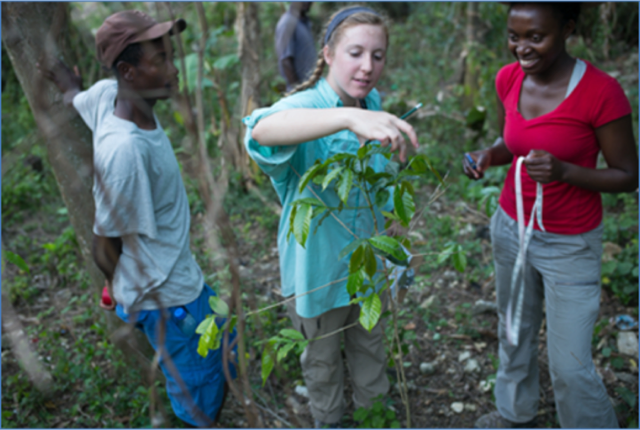 In the competitive world of coffee cultivation, the coffee experts are telling us the quality of our beans is very good for a first harvest and will get even better as the years go on. This is truly great news.  Coffee was previously one of the celebrated crops to come out of Haiti, but declined dramatically over the years. The possibility of resurrecting this product for the benefit of all is exciting and encouraging for everyone.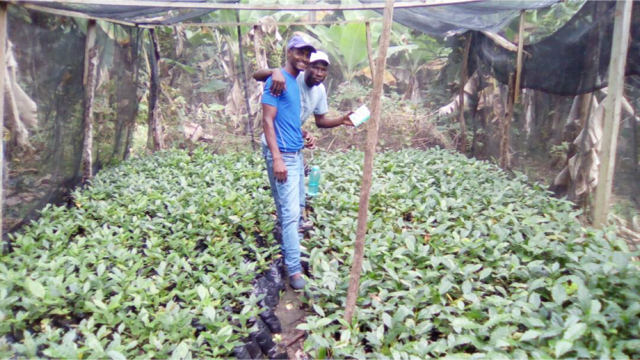 Singing Rooster is distributing a variety of Haitian produce including coffee and yummy chocolate, and we will soon have coffee and other products available for all to order and purchase.
Stay tuned for more information and photos of our long and wonderful association with Sewanee University.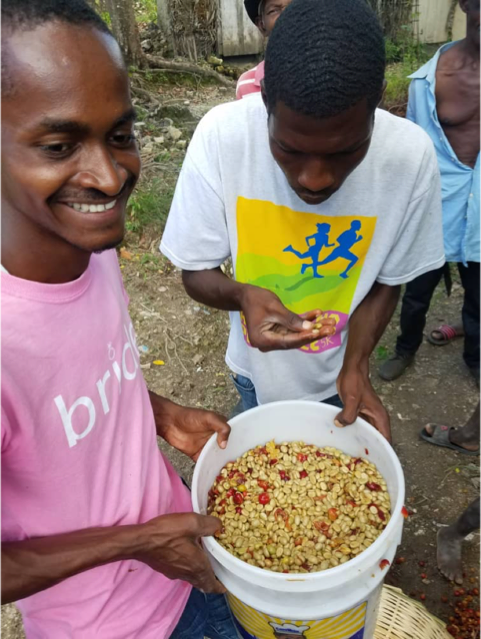 ENJOY TO THE LAST DROP!!